Discover the latest products, promotions and special offers.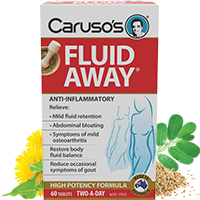 Caruso's Fluid Away is designed to support kidney and liver function to reduce the symptoms associated with mild fluid retention.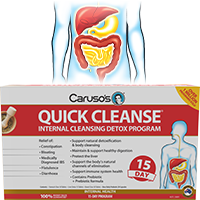 Caruso's Quick Cleanse Internal Detox Program is available as 7 Day and 15 Day kits. The Quick Cleanse combines 3 herbal tablet formulas and is complete with a once daily, high potency, multi-strain probiotic plus prebiotic formula.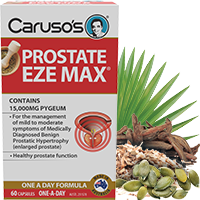 Caruso's Prostate EZE MAX
Caruso's Prostate EZE MAX maintains healthy prostate gland function and supports the management of the symptoms associated with mild Medically Diagnosed BPH such as daytime and night time urinary frequency.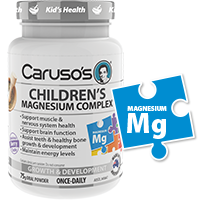 Caruso's Children's Magnesium Complex
A formula which contains three sources of magnesium, minerals and Vitamin C to help in the growth and development of your child.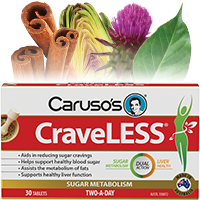 A 2-in-1, bi-layer tablet with key ingredients that support healthy liver function and glucose metabolism, and also helps to reduce sugar cravings.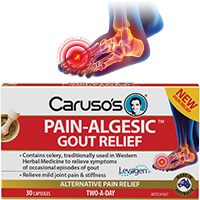 Caruso's Pain-Algesic™ Gout Relief
Caruso's Pain-Algesic Gout Relief is a unique formulation using Levagen+™, celery seed and vitamins to relieve symptoms of gout, mild arthritis and reduce pain and inflammation.